Hi.
I have a problem to download new files added to my drive; they appears on the insync UI, shows that ther are syncyng, but really the aren't and they don't get synced.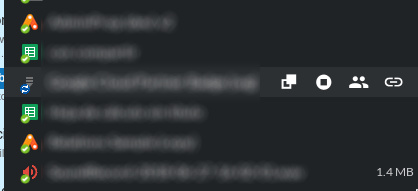 How to reproduce it:
have my drive partially synced to my computer
add a shared with me file to the root of my drive
Expected behaviour:
the file get synced and downloaded into my drive folder
What happens:
The file appears on the insync UI.
The file looks like is in pending sync status (blue refresh icon on the icon file)
Nothing happens, doesn't get synced
Also y tried to unsync and sync again the file without success.
I'm using insync 1.4.9 on Arch linux x64
Other think to note is that this problem isn't happening with all files. Some are getting synced and others no and I really don't know how to reproduce the error. But I have some files and folders that aren't full synced, even if I mark to sync them.