After a facing severe syncing issues the past few days due to updating InSync (which was finally addressed in 1.4.4), I am now facing a 'Could not delete D:\$RECYCLE.BIN' issue, which looks like this:



When selecting 'Open location', it just opens Windows Explorer in 'This PC' mode.
When selecting Retry, the error just pops up again instantly.
I probably invoked this problem myself because as files stopped syncing, I figured some complex folders were in its way. There were a set of inexplicable folders with corrupted content I never created looking like this: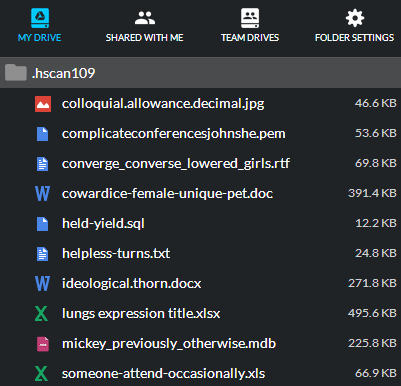 I was deleting a set of these folders with the 'Move to trash' feature within InSync like so: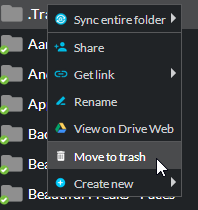 Alas, $RECYCLE.BIN was part of this cleanse. As far as I can see, the folder just restored itself (it's not visible in the folder list but I can navigate to it (hidden files/folders are visible)) but InSync keeps showing this as an error.
2 questions:
1) How do I tell InSync that it shouldn't worry about this folder?
FYI, it's not visible in 'MY DRIVE'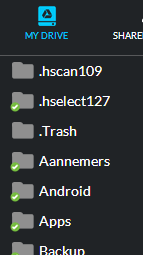 And
2) Where the heck did these weird folders like .hscan109 come from?
I have Cybereason RansomFree and 360 Total Security running and did a Malwarebytes scan, nothing is showing any alerts.
Thank you for your time

System: Windows 10 Version 1709 (OS Build 16299.309)