Hello,
While syncing various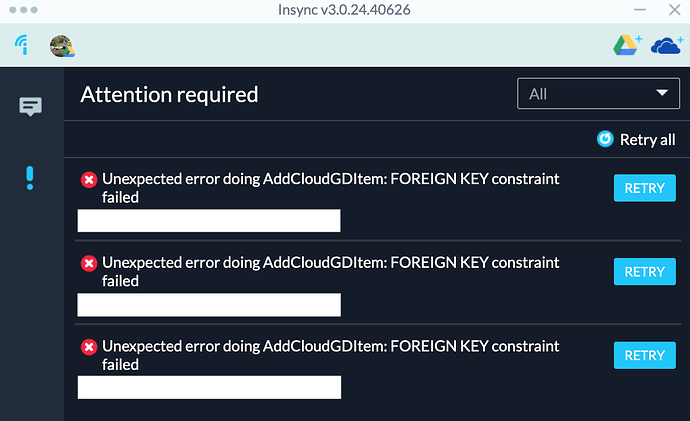 folders in OSX with the latest version of InSync I receive a lot of errors Unexpected error doing AddCloudGDItem: FOREIGN KEY constraint failed.
Also my first folder sync never ended as some files were stucked. Please let me know how I can debug this better.
Thank you,
Florin.