Hi
While it's great you now support folder names and patterns, it seems that folder capitalization is not kept and as a result folders are not ignored.
Insync version 1.3.12 on OSX 10.9.5
See attached screenshots.
/Users/sded/Documents/Stefano/Personale/Temp is added as /users/sded/documents/stefano/personale/temp and it is infact synced.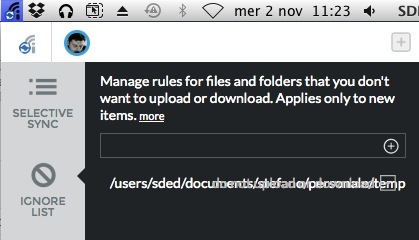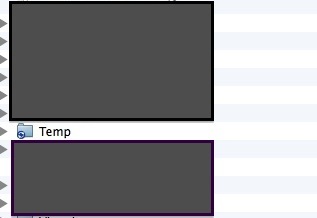 Am I doing anything wrong?
The ignore list items should be wider (or scrollable) by the way, so that the drop down option menu does not overlap with the folder/pattern. You can see how difficult it is with long ignore patterns.
Also - where is the command line tool under OSX? Could not find it. I found an old topic here but without an actual answer.
Thanks.