Recently upgraded from 1.x to 3.0.13.
It is perpetually stuck here: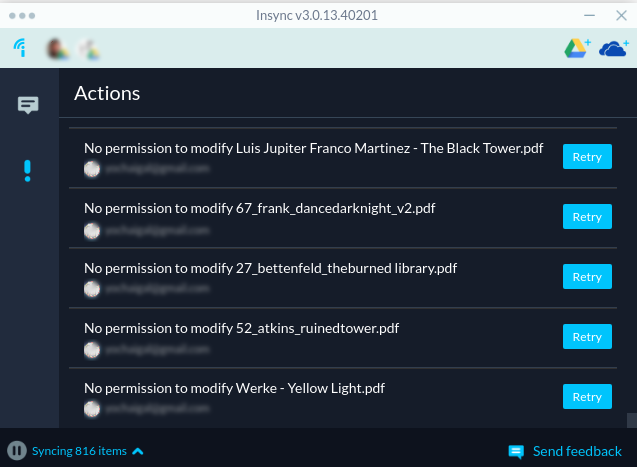 I've restarted it, hit "retry" about 2500 times, etc. It looks like it is trying to upload stuff that is already on my local machine (which makes sense… I went from 1.x to this, and followed the instructions here.
Can anyone help me?
Thanks.