Hi,
I'm running Insync 3.0.19.40421 on Ubuntu 18.04 and trying to migrate my Dropbox archives over to Google Drive using Insync. Unfortunately, I keep getting errors that completely stop the syncing process.
This is the latest example: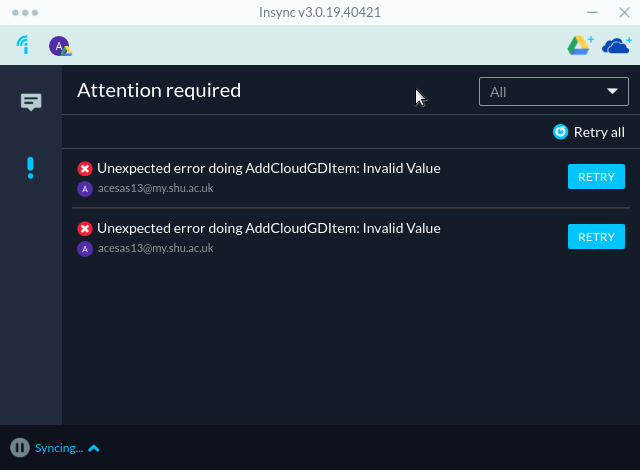 But I have also had errors around "DownloadGDBlob" - similar to Pointer to fix for DownloadGDBlob errors (inSync 3)
Unfortunately I have had to pay for a license (as I used a trial of the software a while ago) - is there a way of obtaining a refund (I'm sure I saw something mentioned when I signed up, but can't see it now)?
Alex