Insync fails to launch on the latest macOS Big Sur developer beta (build 20A4299v).
When attempting to launch Insync, the following error pops up: (see image for more details)
It says Insync Error with options to "Terminate" or "Open Console".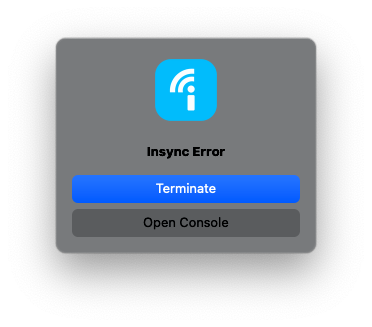 I attempted to open Console and figure out what the error was but I was unable to find anything in Console's Crash Reports during a cursory search.
For reference, I am running the latest version of Insync (Version 3.2.0.40833)
This error occurs when I attempted to launch Insync for the first time (this was a fresh install).