I am now repeatedly being redirected to a Google page, warning me of the following. Why is this happening?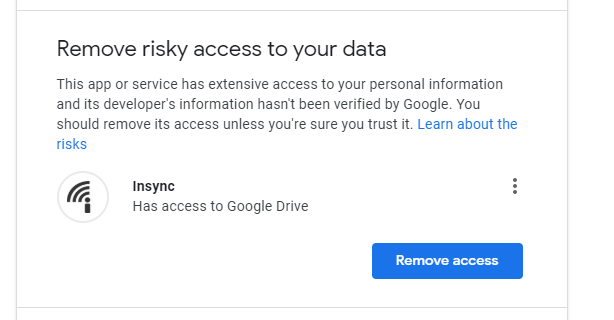 Hi @mysixdemonbag!
​
As per our engineer, users experiencing this issue have signed in to Insync and granted us access to certain unused scopes that we have since removed (like Google Photos or the Activity API).
You can check this by viewing app details in that screen.
​
​
The resolution is to update the scopes you give Insync access to by removing the access in this screen, and then logging in to Insync again (an attention required item will appear).
Let me know how it goes!
​
​