Since version 1.4.x, Insync sometimes doesn't have the correct system tray icon.
As shown in the following screenshot, Insync is actually syncing, but the system tray icon shows the "synced" green check mark when it should be the blue & white circle.
This has already misled my shutdown script to shut down the computer too early before everything is synced a couple of times.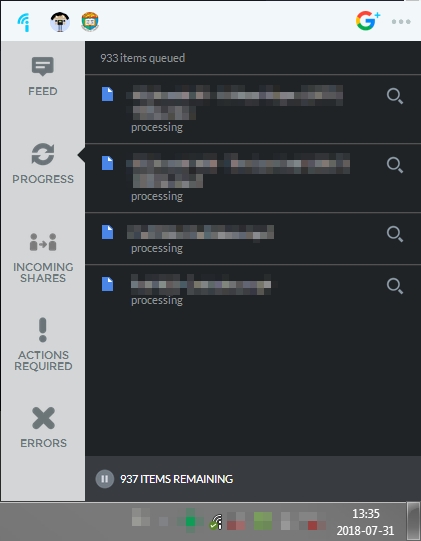 Insync 1.4.9.37127 on Windows 7 Pro x64