… insync menu is now showing up in finder - uncheckd and rechecked in System . Extensions …
I also could not see the insync in finder menu when right clicking on folders. I went into Mac System /Extensions and un-checked insync, moved out of system preferences thinking it may reset it. and then back into Systems / Extensions and ticked the insync extension 'back on' … insync is now showing up by right clicking any finder folder not in my google drive but it shows up in the SERVICES menu at the bottom of the Finder Menu … for existing folders it shows up options to control insync/gdrive.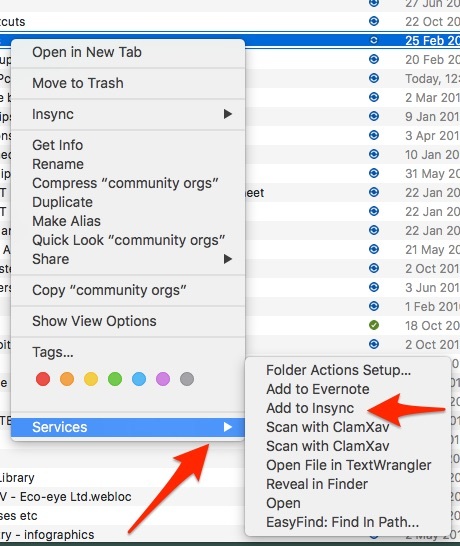 … below is what shows when right clicking a folder which already exists in insync or gdrive.