Hi, I have insync 3.2.6.
After launch, it syncs some files but then goes in a mode where the tray icon goes gray and GUI keeps scanning a random folder without upload or download.
I have insync on another PC with same OS (Ubuntu 18.04) where it seems to work fine.
Below is how the system icon of insync becomes gray-

and this is how it keeps scanning a single random folder-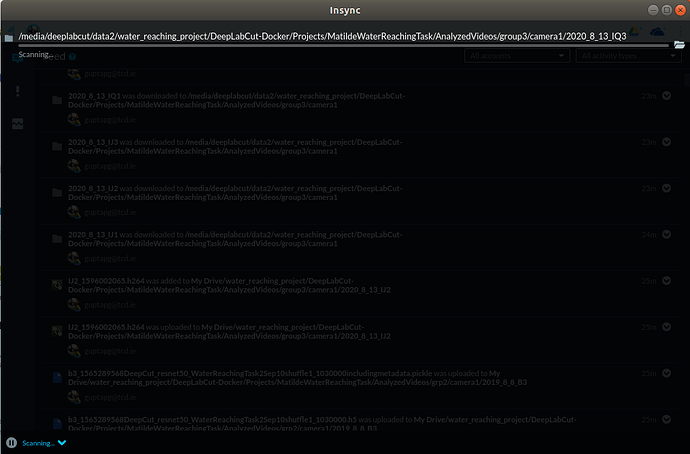 I can provide the log.db file, dont seem to be able to upload here.
Any troubleshooting would help.
Pankaj